The Fastest Internet Needs the Best Wi-Fi
Managed Home Wi-Fi from Lynxx Networks puts you in the driver's seat when it comes to your home network. A Wi-Fi 6-enabled router that's built to handle fiber-fast speeds, and comes with 24/7 tech support is just the beginning. Couple this with the Command IQ app, which offers network security and parental controls, and you have everything you need to ensure your home Wi-Fi network is connected and secure.
Add Managed Wi-Fi Today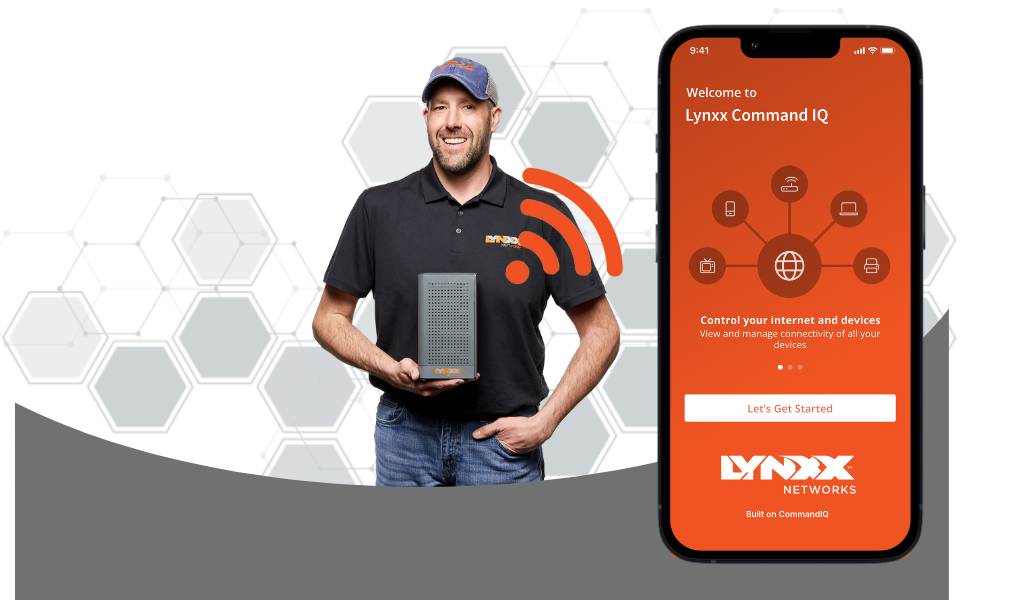 Why choose our Managed Wi‑Fi over other options?
Here's three reasons why:
SET UP
Download and set up your app account in less than one minute
CONNECT
The freedom to link your whole home and smart devices
SECURE
Protects and notifies you of viruses, malicious websites, and intrusions on your network.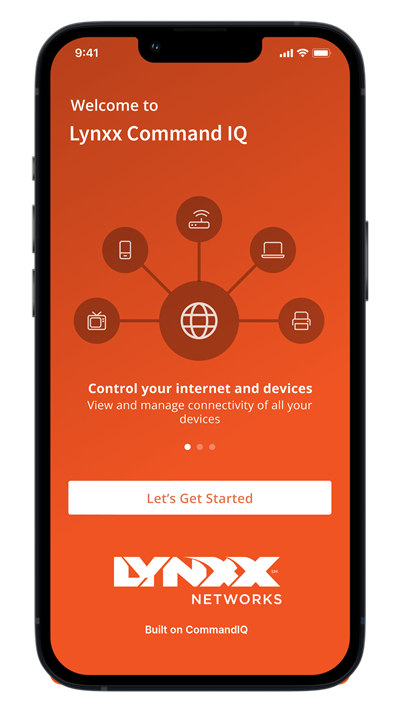 PROTECT
Set up parental controls and regulate the web with ease
ENABLE
Create a guest network -- connect your friends and family with a simple tap
ANALYZE
See what devices are connected to your network at all times
Lynxx Guardian = Whole Home Protection
When you choose Whole Home Wi-Fi+, you get the Lynxx Guardian upgrades to the Lynxx Command IQ app. This includes Protect IQ and Experience IQ, which offer extended parental controls and network security not found in the basic Lynxx Command IQ app. Take a look at what each of these products offer and decide what's best for your home - Managed Home Wi-Fi with the basic Lynxx Command IQ app, or Whole Home Wi-Fi+, with the Lynxx Guardian upgrade to include Protect and Experience IQ.
Got questions about your Lynxx Command IQ App?
Our video library has answers
These short tutorials will show you how to navigate your Lynxx Command IQ app – from set-up to learning more about specific features. If you still have questions that aren't answered here, give us a call at
608-427-6515
.
View All Managed Wi-Fi Videos