Your Only Local Provider Of Fiber Internet, Phone, & TV
It's a big job to bring our fiber network to new communities.
Here's an overview of the process:
First, we bury mainline fiber, which is the fiber that runs along the main roads. Mainline is typically placed in the right-of-way. Since fiber cable runs underground, we utilize plowing, trenching, or directional bore techniques to get it there, which involves some big machinery.
If you have given us permission to bury / signed up for a fiber connection (aka a "drop"), the locators will come out to the areas where Lynxx is burying fiber to mark any underground lines such as: gas, electric, other telecommunications, etc. Flags and markings need to remain in place; workers will remove them when it is safe to do so.
The "drop" is what we call the fiber that is spliced from out mainline and buried in a trench to your home. The fiber is connected to a grey case on the outside of your home called an ONT.
When you get an e-mail from us saying it's time to order services, you'll go online and choose your internet, tv, and phone, and then schedule your installation date and time. On that day, a technician will come to your home to connect the outside ONT equipment to the router and devices in your home and make sure everything is up and running as it should be.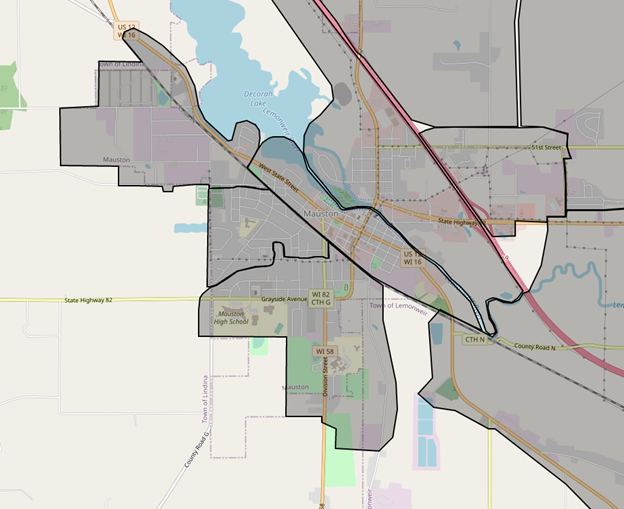 City of Mauston
Construction in the City of Mauston has started! We will be putting in the mainline first, which is the fiber that runs along main roads, in the right of way. Please keep in mind that this is a big construction project and with construction comes mess. While it will be messy, we promise to clean up after ourselves. Sometimes our contractors have to leave an area and come back to clean things up, but don't worry - they will return. It's important that residents in the City sign up for service now, as this gives our company and contractors permission to bury fiber on your property when we get to this phase of the project.
Sign Up For A Drop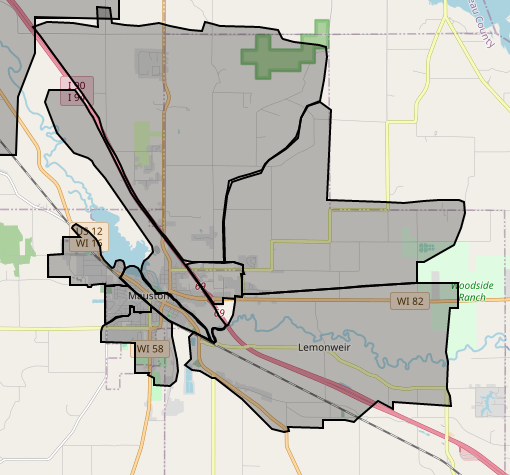 Townships of Lemonweir and Lisbon
Mainline work in the grant area is done and our crews have been running what we call the "drops" - fiber that connects to the home. The grant area is divided into zones, and the goal is to open up the first zone in September so the residents in the area can go online, apply for sevices and schedule their installation date. Once the first zone goes live for service, others will follow. Residents who have signed up for a fiber connection and had the drop run to their home should be watching their e-mail, as this is how we will communicate that a home is ready to apply for service.
Anyone who is interested in having service, but has not signed up for a fiber connection to their home/ given us permission to bury fiber on their property, needs to sign up for fiber by the end of September, 2023. This will be the last opportunity this year to get fiber run to your home. Requests that come in after September will be put on the 2024 schedule.
Sign Up For A Drop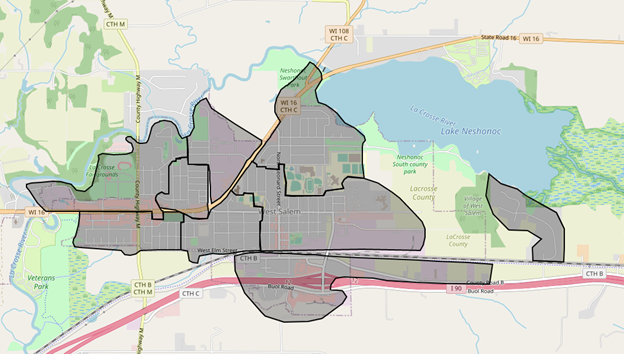 Village of West Salem
Our contractor, Steiger Construction, has put in the bulk of our mainline (the fiber that runs along the main roads, in the right of way) and crews are installing what we call the "drops" - the fiber that connects from the mainline to your home.
We have divided the community into zones for this project and homes will be connected for services by zones, based on where and when the mainline fiber has been run. Once the homes who signed up for a fiber drop in a particular zone have the fiber line run to their property, we'll reach out with an e-mail stating that it's time to go online, sign up for service, and schedule installation with a technician. Two zones have officially opened in West Salem and more will follow.


Sign Up For A Drop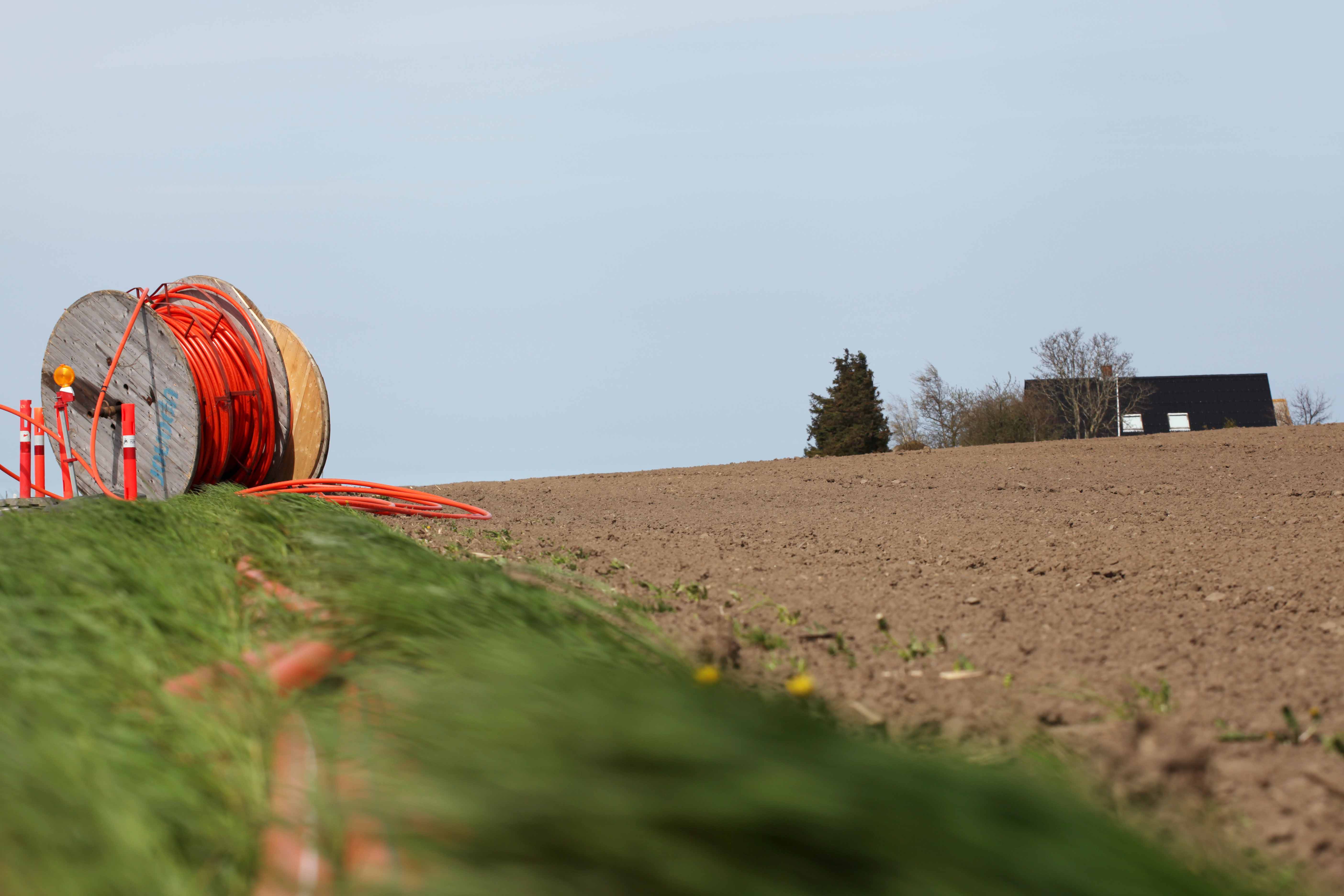 Here's answers to our most frequently asked questions in our expansion areas:

1. If I want service, do I have to sign up?
Yes! If you want Lynxx Networks service you MUST sign up for a fiber connection. Signing up for service simultaneously gives our company and our contractors permission to go on your property and bury fiber to your home. You can sign up for service by clicking here. Signing up for service now does not commit you to taking certain services - choosing internet, voice, and TV options will occur at a later date.

2. Does signing up for service require me to have Lynxx internet, phone, or TV?
No! If you sign up for service it means you are asking our company to run a fiber line to your home during the construction phase of our network expansion. It does NOT commit you to using our service; saying you'll take a fiber connection simply puts the service at your home in case you'd like to have our internet, phone, or TV in the future.

3. Is the fiber connection free?
Yes - while we are constructing our network, the fiber conection to your home is free. If you are interested in having Lynxx service now or in the future, we advise you to sign up for the fiber connection NOW. If you don't take the fiber connection now, but decide you want our service in the future, there may be a connection fee.
Sign Up For A Drop
Very Knowledgeable
---
"Customer service is great. Fast and reliable. Very knowledgeable."
- Kevin Simpson, Residential Customer
Supreme
---
"The dictionary defines superlative as: of the highest kind, quality, or order, surpassing all else, or others; supreme. I define it as Lynxx Networks. As an internet service provider, a community member, a business, and as people, they are of the highest kind, quality, and order; supreme."
- Samantha Jo, Residential Customer
Great Service!
---
"GREAT service! I talk to many people who have other internet companies, and all I hear is complaints. Too bad they are not in the Lynxx area--they would have practically NO problems!"
- Lucille Mentzel, Residential Customer
Fastest Service
---
"Fastest service, by far... and not only the internet speed, but installation was extremely quick! We can have 4 televisions streaming and are still able to use gaming systems without any glitches! Love it!
- Adam Willhoite, Residential Customer
Lynxx Treats You Like Family
---
"Love the customer service and the way they treat you like family."
- Brad Bever, Residential Customer
Easy to Contact
---
"I appreciate that Lynxx is always easy to contact and get results!"
- Nancy Faulkner, Residential Customer
Never Any Issue
---
"It's been great! Never any issue connecting and never any issues with keeping up with everyone in the household."
- Danielle Berndsen, Residential Customer
Fast and Reliable
---
"Fast AND Reliable Internet! We stream everything and never a problem!"
- Sarah Stark, Residential Customer
On the Leading Edge
---
"I love that Lynx makes the effort to be on the leading edge of technology combined with amazing, personal and reliable service - company-wide!"
- Kristie Bunker, Residential Customer
Reliable Managed Wi-Fi Service
---
"Our Managed Wi-Fi Service is very reliable. We have had past issues with other carriers where the Wi-Fi was spotty or cut out. This is not the case with LYNXX. Streaming television services through the Wi-Fi is also easy."
- Krista Kobleska, Residential Customer
Excellent Customer Service
---
"Excellent customer service; they always make me feel important to them!"
- Karen Elsing, Residential Customer
Top Notch
---
"Great services and the customer service is top notch."
- Sherry Gibbons, Residential Customer
The BEST Internet Service
---
"This is the BEST internet service we have ever had. Great pricing, great customer service, and great coverage."
- Dawn Faas, Residential Customer
Love Gig Speed
---
"I love the 1GB speed. I am able to have multiple game consoles, smart tv's and cellphones being used all at the same time! With 2 teenagers in the house, this is a must! When covid hit, I had a different service provider. Covid home schooling was SO frustrating. I have had Charter and CenturyLink in the past. Neither company compares to Lynxx. Thank you Lynnx for providing such great service at an affordable price!"
- Kamra Duncan, Residential Customer
Grade A
---
"TV is great; zero down time and service is also grade A."
- Duane Stickney, Residential Customer
Absolutely the Best
---
"Absolutely the best internet, tv and phone in the area. My mistake was staying with a competitor far too long. Once I changed to Lynxx I knew I would never stray. Their office sign says, "Thank you for allowing us to serve you," and Lynxx means it!!!!"
- Delores Meyers, Residential Customer
Lynxx Cares
---
"Lynxx cares about the reliability of their service and taking care of their customers!!!"
- Jen Pedersen, Residential Customer
Customer Service that's Second to None
---
"Fiber optic internet though Lynxx Networks is amazing, and the customer service is second to none."
- Diane Schroeder, Residential Customer
Reliable
---
"Lynxx is reliable. Through years of service I've always had great signals and amazing customer service which seems to be the most common complaint of other companies in the area."
- Amy Hoogstra, Residential Customer
So Much Better Than Satellite
---
"We love our Lynxx TV! It is so much better than satellite. We also have phone and internet service from Lynxx. It is very reliable and the customer service is great!"
- Pat Stubbs, Residential Customer
Amazing Customer Service
---
"Amazing customer service! We are so lucky to have Lynxx in our neighborhood! Internet companies elsewhere in the area are far inferior to everything Lynxx provides."
- Mike Stoughtenger, Residential Customer
10+ Stars
---
"If you could rate Lynxx by stars it would be a 10+. The customer service is outstanding, and the techs are the best!!!"
- Tammy Brockman, Residential Customer