Share your guest Wi-Fi!
Click a link below to print your own poster, then write your wi-fi name and password. Ta-da! You won't have to repeat yourself everytime someone asks for your wi-fi information!

"The Wifi"
"Wi-Fi is on the House"
"Let's Get Merry"

Don't have our Manged Wi-Fi? You can get Managed wi-fi that includes a Wi-Fi 6 router, Command IQ app to montitor and manage your wi-fi use, and free 24/7 customer support. Click the button below to add Managed Wi-Fi to your existing internet package or Apply Now for new service.

Add Wi-Fi today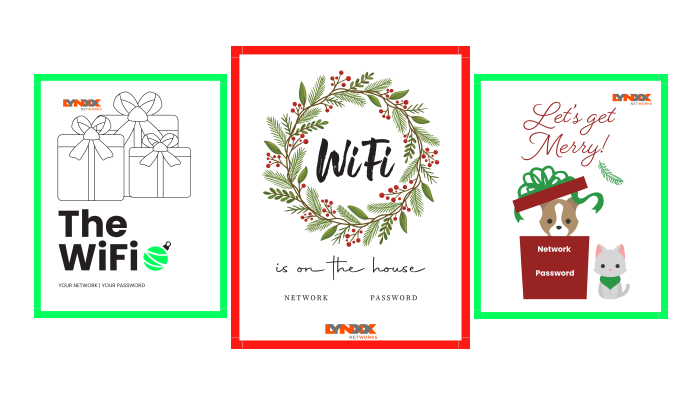 If you have the fastest internet, you better get the fastest Wi-Fi!!
If you have the area's best internet, you want to be sure you're getting the full experience and utilizing every bit of speed! Our Managed Home Wi-Fi Service will handle the fiber speed, allow for technicians to remote troubleshoot and waives your internet install fee. Take a look at what's included in this service and what add-ons are available.

Managed Wi-Fi Service | $9.95/month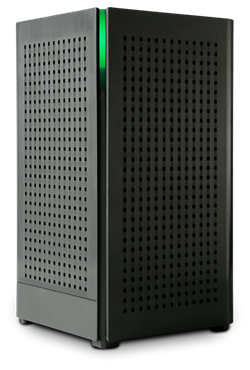 Calix GigaSpire Blast Router
The Managed Home Wi-Fi Service includes a Calix GigaSpire Blast, Wi-Fi 6 enabled router. The router carries your wireless internet signal across your home, connecting your devices to the internet. Fiber internet is blazing fast and it's important that you have a router that can accomodate. Our router also comes with 24/7 support should you need it.
Add Wi-Fi Service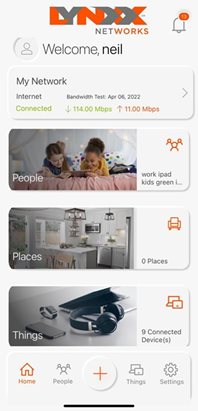 Basic Network Monitoring
The Command IQ App is included in your Managed Home Wi-Fi Service. This app will allow you to change the credentials on your router and add a guest wi-fi network. App set up is easy! Take a look at the guide, and download the app from the App Store or iTunes Store.


Download Guide